To follow MINIX 3 developments in detail, subscribe to the Google newsgroup
---
MINIXCon 2017 will be in Munich, Germany, on 18 Sept. 2017
MINIXCon 2016 was a big success, so we are having another conference, this time in Munich on 18 Sept. 2017. The call for proposed talks is open until 1 Aug. 2017. If you have done something interesting with MINIX (or to it), submit a talk about it so other people will know what you have done.
---
MINIXCon 2016 videos are now online
MINIXCon 2016 was a big sucess. More than 50 people attended. The videos of the talks are now available online
---
Paper and Video about the history of MINIX published in Communications of the ACM
Andrew Tanenbaum has written a paper about the history of MINIX, including some background information going back to 1960. The paper discusses lessons learned from the MINIX project. ACM has also made a video of Tanenbaum discussing some of the key points of the paper.
---
Plans for MINIXCON16
Given enough interest, we will organise a Minix conference. To show your interest, please fill out this form.
---
Andy Tanenbaum to speak at EuroBSDCon
Andy Tanenbaum will speak about MINIX 3 at EuroBSDCon in Sofia, Bulgaria on Sept. 27, 2014. Here is the schedule.
---
3.3.0 Second developer ISO - 2 Sept 2014
A second developer ISO is available for testing. Announcement here.
---
3.3.0 merged - 1 Aug 2014
The 3.3.0 development branch has been merged with mainline. Announcement here.
---
New release expected soon - 10 Jul 2014
A new release, MINIX 3.3.0 will be out in the Fall - 10 jul 2014
---
3.2.1 now released - 21 Feb 2013
We are pleased to announce the release of MINIX 3.2.1 today. See the full release notes for details!
---
We are looking for a MINIX3 programmer - 24 Sep 2012
There is a vacancy for a programmer on the MINIX3 team. For full details please see AST's homepage.
---
Minix is accepted as a GSOC mentoring organisation - 16 Mar 2012
If you are a student and would like to help us and get paid by Google, please look at this ideas page and follow both Google's instructions and ours.
---
3.2.0 now released - 29 Feb 2012
We are pleased to announce the release of MINIX 3.2.0 today. It is a major upgrade from 3.1.8, being much more NetBSD-like than any previous version. With pkgsrc, the Clang/LLVM toolchain, and the NetBSD C library, it will be much easier to hack on MINIX 3 and port software to MINIX 3, and you are encouraged to do so. Other changes include using ELF as the executable format, an asynchronous VFS, /proc file system, FUSE, and much more. For more details, see http://wiki.minix3.org/doku.php?id=Releases:.
---
Redesigned Website launched - 24 Feb 2012
We ran a design contest at 99designs.com and got many great designs for a new Website. The winning design was put up today.
---
MINIX 3 will be at Embedded World 2012 - 10 Jan 2012
MINIX 3 will have a stand at the Embedded World 2012 trade show in Nuremberg, Germany, 28 Feb. 2012 to 1 March 2012. Come see us at stand 5-349. Click here for details.
---
We're hiring - 12 Oct 2011
MINIX3 is looking for a fulltime programmer. Interested? Check out http://minix3.org/job.
---
Accepted GSOC students have started the bonding period - 28 Apr 2011
After a careful selection process, we have selected 4 great students to do their GSOC projects with us. For a list and status overview, see the GSOC2011 wiki page.
The community bonding period has begun, coding starts may 23rd.
So, everyone enjoy getting to know each other :)
---
Minix3 accepted to GSOC! - 19 Mar 2011
Great news. See this link. for the discussion thread.
---
3.1.8 is here! - 04 Oct 2010
3.1.8 is released! See the download page, and http://wiki.minix3.org/doku.php?id=Releases: for more release info. The announcement is here.
---
3.1.7 is here! - 16 Jun 2010
3.1.7 is released! See the download page, and http://wiki.minix3.org/doku.php?id=Releases: for more release info.
---
Accepted GSOC 2010 students - 26 Apr 2010
We have fortunate with the applications of many talented students, and the generosity of Google in assigning us 4 slots that we could use to hire students. After a process of reviewing and providing feedback on the student proposals, evaluating their work, and doing interviews, we have selected the four students whose proposals we found most suitable, and Google has just confirmed all project student selections, so we are free to announce them.
The four accepted GSOC 2010 students, projects and mentors are:
Thomas Cort - Unix Domain Sockets
Thomas is going to be mentored by Thomas Veerman (yep, two Thomases!) in implementing unix domain socket support for Minix. This is a valuable addition to Minix, as it's often a sticking point for porting applications.

Gautam Buccapatnam Tirumala - pkgsrc
Gautam is going to be mentored by Arun Thomas and Ben Gras in porting NetBSD's pkgsrc portable package porting infrastructure to Minix, finally giving Minix a mature package management system, and probably many more ported packages out of the box to boot.

Feiran Zheng - multiboot
Feiran will be mentored by Erik van der Kouwe, and will work on making Minix multiboot compliant. This means Minix will no longer depend on its own boot monitor in order to boot, circumventing boot monitor limitations where necessary, being more grub-friendly, and most likely smoothing the path for booting on an embedded system in the future.

Stefano Cordio - firewall
Stefano will be mentored by Cristiano Giuffrida, and will implement or port a modern firewall / packet filter in Minix' inet server.

We're very happy with the selection, and remembering last years' successful GSOC, we want this years' to be even better! So welcome to the project to the four accepted students, let's make it awesome.
---
We've been accepted as a GSOC 2010 organisation! - 18 Mar 2010
We are delighted to announce we are participating in this year's Google Summer of Code!
---
MINIX Programmer Position Available - 24 Feb 2010
The MINIX 3 group is looking to hire a full-time systems programmer to improve the system. For more information, see this page.
---
3.1.6 is here! - 08 Feb 2010
3.1.6 is released! See the download page.
---
New port, FOSDEM - 21 Jan 2010
AST is giving a talk at FOSDEM 2010.
Some BSD base system utilities were ported by Stanislav Kozina, now in the bsd-utils package.
---
3.1.5 is here! - 05 Nov 2009
3.1.5 is released! See the announcement thread for more information.
---
3.1.5 coming up - 02 Nov 2009
We're in the last stages of preparing a new official release, named 3.1.5.
See the announcement of the 3.1.5 public beta for more info.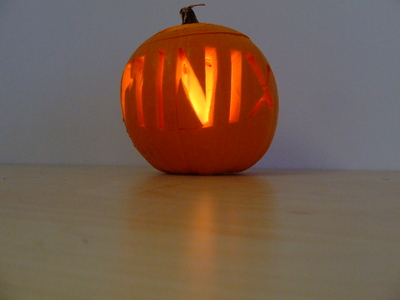 ---
3.1.4 - r4817 snapshot released - 28 Jul 2009
A new MINIX 3.1.4 snapshot (r4817) has been released. This snapshot fixes several issues related to running MINIX on virtualized hardware.
See the announcement thread for more info.
The ISO can be found on our download page.
---
MINIX3 GSOC students - 22 Apr 2009
Please see this post for the accepted students for MINIX3 2009 Google Summer of Code.
Congrats, and to students and mentors - let's make this highly awesome!
---
MINIX3 Wallpapers - 10 Apr 2009
Roman Ignatov submits some lovely minix3 desktop wallpapers done by his wife, Julia Ignatova!
Take a look here: minix3 wallpapers.
---
3.1.4 - 4203 snapshot released - 26 Mar 2009
In preparation for the next official release, a snapshot of 4203 has been put up on the download page.
See the announcement thread for the 'release' announcement, and for further updates.
Please try it out and enjoy :)
---
GSoC application accepted - 18 Mar 2009
MINIX3 has been accepted as a mentoring organisation for Google Summer of Code. Are you interested in applying as a student? Check out the site.
Our ideas page is here.
---
Official GSOC application complete - 13 Mar 2009
Minix3 has officially applied to become a Google Summer of Code mentoring organisation. More news soon, see the timeline.
---
New RSS feed! - 10 Mar 2009
We have an RSS feed for these news items! Subscribe to our RSS feed at this location.
---
MINIX3 on Twitter - 06 Mar 2009
Minix has a twitter account! Follow me at @minix3!
---
Moving from newsgroup to google group - 17 Feb 2009
The old newsgroup was getting too much spam, unfortunately, so we moved to a new Google group:
groups.google.com/group/minix3
Please go there and sign in. You don't have to be signed in to read the group but you do have to be signed in to post, in order to stop spammers.
---
New students, and happy new year! - 01 Jan 2009
Four new students have joined the project as follows:
- Maurits Dijkstra is working on porting MINIX 3 to the ARM
- Anton Kuijsten is looking at tools to locate bugs
- Michael Krekola is working on real time
- Pambo Paschalides is working on improving documentation
---
We get € 2.5 million grant - 01 Nov 2008
Andy Tanenbaum has received an Advanced Grant of 2.5 million euro from the European Research Council to work on a project entitled "Research on Really Reliable and Secure Systems Software." The grant means that work on further developing MINIX 3 will continue to have funding for at least five more years starting today. That is VERY good news. This means our programmers can continue working on MINIX3 and several Ph.D. students and postdocs can be funded to push the research forward. Nevertheless, contributions from users such as drivers, ports, updating and translating the Wiki, etc.are very, very welcome. We'd like to build a bigger community.
Currently there are four Ph.D. students doing research relating to MINIX 3:
- Raja Appuswamy is looking at advanced file systems
- Cristiano Giuffrida is looking at live updates
- Jorrit Herder is working on replacing failed components on the fly
- David van Moolenbroek is working on execution environments
Another Ph.D. student is scheduled to start March 1, but we are looking for a postdoc. If you are interested, please see this ad.
---
New programmer joins us - 01 Aug 2008
A new programmer, Arun Thomas, has joined the project. He is working on porting the current version of X to MINIX 3 so we will support modern video cards.
---
Spam alert - 08 Jul 2008
The newsgroup, comp.os.minix, is full of spam at the moment. As practically all spam originates from google groups at the moment, it is recommended that as a solution for the short term, people don't post from google groups, and readers filter posts from google groups out.
---
New ports - 23 Apr 2008
Some interesting new ports: netpbm, psutils, groff, and gnupg.
---
New ports - 08 Apr 2008
New ports: pce, mdf2iso, pstotext, catdoc, lesstif.
Two Minix wallpapers: minix1.jpg and minix2.jpg. Thanks to Roman Ignatov for these wallpapers.
---
Google Summer of Code - 27 Mar 2008
The Google Summer of Code project is now accepting applications to work on MINIX 3. Students can spend the summer working on MINIX 3 and get paid for it by Google. Here is the ideas page. If you are a student, check this out NOW.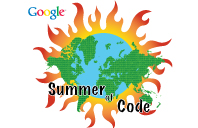 ---
We have had a million visitors - 20 Mar 2008
The MINIX 3 Website has now passed one million visitors since it went up at the end of 2005. For a research project, that is really quite a bit. Thanks for your interest and help.
---
Mplayer available - 14 Dec 2007
MPlayer 1.0 rc1 is available.
---
Latex available - 23 Jul 2007
LaTeX is available from the tetex distribution tetex-3.0.
---
Lpr available - 02 Jul 2007
Added the port done of lpr for MINIX 2 to packages.
---
Orinoco wireless driver available - 01 Jul 2007
Driver for Orinoco wireless network cards
A driver for wireless PCI cards with the Prism chipset from Intersil by Michael Valkering and Stevens LeBlond has been committed.
---
SQLLite available - 27 Jun 2007
From the website, SQLite is a small C library that implements a self-contained, embeddable, zero-configuration SQL database engine..
Also Apache has been updated with compiled-in php5 module.
---
MINIX 3.1.3 08 released - Jun 2007
Incremental release of 3.1.3
A minor extra release of 3.1.3 was done, called 3.1.3a, correcting some flaws in 3.1.3. More information is in the release notes.
---
New ports - 23 May 2007
New Ports
The following interesting new ports have been added recently.
---
Snapshots - 17 Apr 2007
Snapshots
As of today we're building weekly snapshots of MINIX. See http://derelict.cs.vu.nl/. This interface will probably get a bit fancier.
---
MINIX 3.1.3 prerelease - 13 Apr 2007
MINIX 3.1.3 Prerelease
An early preview of the next version has been released under version number 3.1.3, an interim release intended for developers who want to see the bleeding edge of MINIX and perhaps then track the current source. For more information, see the 3.1.3 release notes and the download page.
---
New ports - 06 Mar 2007
New ports: Links, an advanced text-based www browser, and also Links-2, a version of links that displays webpages in an X window. Some screenshots of it in action:
.
As yet, they're only compiled for the 'current' version of minix, and they aren't in the 3.1.2a packman list yet.
---
Exim available - 19 Feb 2007
New port: A message transfer agent, Exim.
---
Equinox desktop available - 10 Jan 2007
New port: Equinox Desktop Environment (and supporting libraries).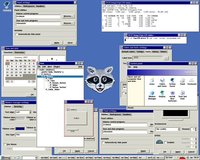 ---
Image Magick available - 08 Jan 2007
New port:
ImageMagick
(and supporting libraries).
---
New publications - 27 Dec 2006
A number of new publications about MINIX 3 have been added to the
DOCUMENTATION
page
---
Apache, subversion announcements - 03 Nov 2006
Apache has been ported. You can see it on the software page, and retrieve it using packman.
The tracking 'current' page has been updated for subversion.
The 'current' version of minix (in the subversion repository) contains a preliminary version of the VFS code, and the system profiling code.
---
VMplayer image available - 27 Oct 2006
A ready-to-run Minix 3.1.2a for VMware Player is available from the
VMware page
.
---
PowerPC port - 25 Oct 2006
Ingmar Alting has ported MINIX 3 to the PowerPC Platform. His Masters thesis is now available on the DOCUMENTATION page. We are integrating it into the main system.
---
We've switched to subversion - 06 Oct 2006
We've switched from CVS to Subversion for the MINIX source and ports repositories. There are fully fledged ports for the Subversion client and server for MINIX. The MINIX source project page can be found here:
https://gforge.cs.vu.nl/projects/minix/
from where you can currently only browse the imported CVS repository.
This means that currently, the tracking 'current' page is out of date - it will be updated for an SVN version soon. Also the tools/release.sh script will be updated. Also, the CVS mirror to the derelict MINIX machine is obsolete. We may find another use for the derelict, but currently it's obsolete itself as well. Of course we'd like to keep a MINIX3 machine in production, we just need a new job for it..
Those of you that are subscribed to the minix-updates-l on which CVS commits are posted, will be moved to the SVN commits mailing list.
The main reason for this change is that to incorporate recent improvements to MINIX (specifically, VFS and the PPC port), some MINIX source hierarchy will have to be changed, which is a dreadful job under CVS and loses historical state. With SVN, we will maintain proper history.
---
Article about MINIX 3 - 25 Aug 2006
There is an article about MINIX 3 on
OSnews.com
today.
---
VFS - 23 Aug 2006
Balasz Gerofi's masters thesis on a VFS for MINIX 3 is
available now
. When we have integrated the code, it will become a permanent part of the system.
---
Performance measuring tools - 20 Aug 2006
After the long summer break, more should be happening on the MINIX 3 front soon. One upcoming development is a very nice set of performance measuring tools. A Masters thesis describing the tools is now
available now
. The software itself will be available soon.
---
FLTK - 23 Jul 2006
We now have FLTK, the Fast Light Tool Kit, a nice little graphics package. You can get it using: easypack fltk-1.1.7
---
X11R6 available - 18 Jul 2006
A new version of X11R6 has been posted, which includes the gcc versions of the X libraries. They are installed in the /usr/X11R6-gcc/ root, i.e., in /usr/X11R6-gcc/lib.
---
Version management - 14 Jul 2006
There is a guide for updating your MINIX system to 'current' with CVS (a 'source upgrade'): tracking 'current'.

A recent change to packman makes it aware of Minix versions, which is important for backwards compatability if something in the Minix ABI changes. (This only happens as a last resort though.) The new structure knows about Minix versions, architectures, and beta and nonbeta ports. The structure is backwards-compatible with the latest official release (3.1.2a).

To take advantage of this feature before the next release, you can do a source upgrade and obtain packages that have been recompiled to solve some problems due to ABI changes.

Recent new port highlights are ghostscript, ghostview, and libXaw3d. They're on the software page under the beta section, and available from packman and easypack.
The source snapshot has disappeared in favour of using CVS.
---
g++ available - 29 May 2006
The first public version of the g++ port is ready and available through packman (network package). g++ does require fixes that went into MINIX 3.1.2a. It is available now on the download page.
---
xv available - 07 May 2006
The first graphical program for MINIX 3, xv, is now available on the
SOFTWARE
page. This program can be used to view photos and other JPEG and similar files. This milestone (which depends on X), marks the start of transition from text-only to a more graphical user experience.
---
MINIX 3 on Xen - 28 Apr 2006
Ivan Kelly has ported MINIX 3 to Xen. His report and the code are listed on the DOCUMENTATION page or
here
.
---
MINIX 3.1.2 available - 18 Apr 2006
MINIX 3.1.2 is available.
---
MINIX 3.1.2 beta 2 available - 06 Apr 2006
A second public beta of MINIX 3.1.2, called 3.1.2-B3, is available. See the
Experimental Versions
page for the download and more information.
---
MINIX 3.1.2 beta available - 28 Mar 2006
A public beta of MINIX 3.1.2, called 3.1.2-B2, is available. See the
Experimental Versions
page for the download and more information.
---
Progress on MINIX 3.1.2 - 15 Mar 2006
There hasn't been much news lately but we are hard at work on version 3.1.2. There is now some information on the
Experimental Versions
page. Among other features, it will have X Windows and much more.
---
Setup manual online - 07 Feb 2006
The setup manual is now available in HTML so it can be read in a Web browser (in addition to the PS and PDF versions). Anyone planning to translate it into another language using the Latin alphabet should copy this version and edit it, keeping the HTML markup.
---
FAQ in new languages - 02 Feb 2006
The FAQ is now available in the following languages:
Chinese
,
French
,
German
,
Greek
,
Italian
,
Korean
,
Russian
, and
Spanish
. Some other documents have also been translated. They are all linked to the
DOCUMENTATION
page. Additional translations are definitely welcome. Please start with the original and edit it to preserve the HTML markup.
---
FAQ ub Korean - 22 Jan 2006
German
and
Korean
versions of the FAQ are now on the DOCUMENTATION page. Additional translations of the FAQ and setup guide are welcome. If you translate an HTML file, please copy and edit the English one to keep the appearance the same.
---
FAQ in Italian - 17 Jan 2006
The MINIX 3 FAQ and installation guide are now available in Italian on the DOCUMENTATION page. Translations to other languages are welcome.
---
MINIX 3 book available - 11 Jan 2006
The MINIX book is now available. Amazon.com and other bookstores have it in stock. Here is a link to it at
amazon.com
.
---
CD-ROM image has been downloaded 75,000 times - 18 Dec 2005
We reached another milestone today: the CD-ROM image containing MINIX 3 has now been downloaded 75,000 times.
---
GNU test suite available - 09 Dec 2005
The GNU POSIX test suite is now available. To install and run it, type
easypack opts-1.5.1
opts
---
New beta packages available - 30 Nov 2005
Three new beta packages have been put on the SOFTWARE page: fb, less-3.8.5, and wget-1.5.3
---
Openssl update available - 19 Nov 2005
Openssl-0.9.8a is now available as a beta package for testing. Use easypack to get it or download it from the SOFTWARE page. There is also a program to rip files from the CD image there.
---
GNU gmake beta available - 18 Nov 2005
The GNU gmake is now available for beta testing. It is on the SOFTWARE page and can be fetched and installed using easypack. With gmake and gcc now available, a large amount of software should be much easier to port.
---
New beta packages available - 16 Nov 2005
Some new
beta packages
are now available. Here is the current list.
dungeon-2.7.1 - text-based dungeon exploration game (224 KB)
pdksh-5.2.14 - a public domain korn shell (408 KB)
unzip-5.52 - tool for unzipping .zip archive files (880 KB)
zip-2.31 - tool for creating .zip archive files (680 KB)
gcc-gnu-bin-1 - binary package for gnu utilities, including gcc and gcc li/liaries (15952 KB)

prng 3.0.2 (264 KB)
diffutils 2.8.1 - utilities for diffs (736 KB)
rcs 5.7 - revision control system (requires diffutils) (240 KB)
Please test and report back to test@minix3.org
---
We have had 52,000 downloads - 13 Nov 2005
We have now passed 50,000 downloads of the MINIX 3 CD-ROM image file. As of today, it has been downloaded over 52,000 times.
---
gcc binaries released - 03 Nov 2005
The gcc package didn't contain the binaries, so it was not so useful if you didn't already have the gcc binaries. We made a gcc binary package on the SOFTWARE page under Beta packages near the bottom. Use easypack to get it.
Also, some small bugs in the ackpack packages were fixed today so if you are going to test it, please get the new one.
---
easypack bug fixed - 02 Nov 2005
There is a bug in easypack. A new one is on the SOFTWARE page. To install it under MINIX 3, log in as bin and type:
urlget http://www.minix3.org/download/easypack >/usr/bin/easypack
Check the mode to see if it is executable.
Four beta test packages are now available. After you have installed bunzip2 and the new easypack, you can get them all by typing:
easypack dungeon-2.7.1 pdksh-5.2.14 unzip-5.52 zip-2.31
The ACK compiler in the distribution is an elderly one not generated from the ackpack sources. We we would like people to go to /usr/src/commands/ackpack and type ./build to rebuild the compiler, then test it heavily and report back to test@minix3.org. Thanks.
---
New email addresses - 30 Oct 2005
We have created several e-mail addresses for communicating with us:
bugs@minix3.org (for reporting bugs)
test@minix3.org (for sending us new software to test or reporting on existing beta software)
root@minix3.org (for everything else)
---
90,000 visitors to the site so far - 27 Oct 2005
We have had about 90,000 visitors and almost 30,000 downloads so far. Hopefully a substantial number of people are now checking this news page and the newsgroup:
comp.os.minix
regularly.
Where to from here? We are working on a number of things at the VU, including automatic recovery from driver failures, a simple virtual memory model, and X Windows. But we are definitely interested in getting help from other people. Some things that would be very useful are:
Ports of more software
Device drivers
Another windowing system as a lightweight alternative to X
Ports of MINIX 3 to other architectures
Volunteers to test new releases
We may try to set up some infrastructure for community development, but for the moment, use comp.os.minix for suggestions and discussion.
---
Sitemeter installed - 26 Oct 2005
If you are interested in seeing how much traffic there is to the Website, there is a little colored square on the bottom of the main page you can click on. Note that this link was installed yesterday, after the flash crowd of over 50,000 visits had already passed. Also, on the DOCUMENTATION page, there is a link to a different traffic analysis near the bottom of the page.
By accident, bunzip2 was left off the CD-ROM. Without it, easypack does not work. Sorry about that. The binary is now on www.minix3.org/software near the top of the page. Fetch it with urlget from www.minix3.org/download/bzip2.tar. The files bzip2 and bunzip2 are the same file, linked using both names. Sorry for the inconvenience.
---
Sucessful launch with 50,000 visitors yesterday - 25 Oct 2005
The launch yesterday was a great success. We have had over 50,000 visitors and over 12,000 downloads of the CD-ROM image in the past 24 hours. Due to popular demand, we have added a link on the main menu for the source code so you can inspect it using another operating system. It is also included on the CD image, of course.
We also added a sitemeter icon at the very bottom of the main page so you can observe the traffic.
---
Official release of MINIX 3 today - 24 Oct 2005
Today is the big day--The official release of MINIX 3. The SOSP CD and download file represent a major milestone, but the system is far from finished and your help is needed (see the HOME page). Some of the larger commands sources have been omitted from the compressed downloadable CD image to keep it from being 130 MB, but they are all available using the SOFTWARE link above.
This page will be used for communicating major news items about MINIX 3, but for day-to-day discussions, use comp.os.minix.
Here is some news about developments that are in the pipeline:
A first cut at virtual memory is now being tested
The port of X Windows is coming along well.
A port of the current version of python is in the works (python 1.5.2 is installed now)
The GNU POSIX tools are being tested now
The gcc compiler is available, but not well tested under MINIX 3. It lives in /usr/gnu/bin along with the rest of the GNU tools. To enable gcc and these tools, type:
PATH=/usr/gnu/bin:$PATH
export PATH
---
Launching tomorrow - 23 Oct 2005
The CDs have been burned, the servers are provisioned and we are ready to go.
---
Last minute changes - 22 Oct 2005
Lots of last minute changes 2 days before the launch. It is a good thing we like living dangerously. All the reincarnation server related code has been updated, but not tested as thoroughly as we would have liked. Furthermore, perl and gcc have been installed.